We are waiting for your call, e-mail or fax!
Do you have any problems with obtaining rubber components, gaskets or other moulded pieces on the field of industry?
Nivex P+P Kft has always been endeavouring to establish good and successful contacts with our business partners. We put a great emphasis on providing reliable service. Our customer is the most important for us, since he gives us new opportunities to enhance our company and work.
We are looking forward to hearing from you soon through telephone, fax, e-mail or personally. You are very welcome at any time you would like to come to see our company!
Our well qualified team is more than willing to help you any time.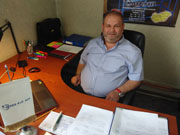 Tibor Szilagyi
Owner
Tel: +36 1 401 0402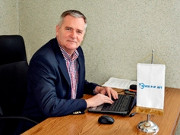 Sándor Szabó

Commercial Director
Tel: +36 1 401 0402
Tel: +36 1 402 4006
Fax: +36 1 401 0403
Mobile: +36 30 790 5587
szabo.sandor@nivex.hu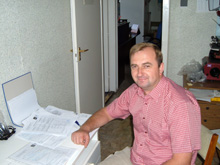 Attila Miklós
Technical Manager
Tel: +36 1 401 0402
Fax: +36 1 401 0403
Mobile: +36 30 413 4683
nivex@nivex.hu
Commercial Assistant
Tel: +36 1 401 0402
Fax: +36 1 401 0403
QS Manager
Tel: +36 1 401 0402
Fax: +36 1 401 0403